We all know that it would be difficult to enjoy outdoor activities without taking camping chairs. As camping tents are essential for nighttime, camping director chairs also carry equal weightage to make your daytime and bonfire moments memorable. These chairs not only provide comfort but also last for a long time.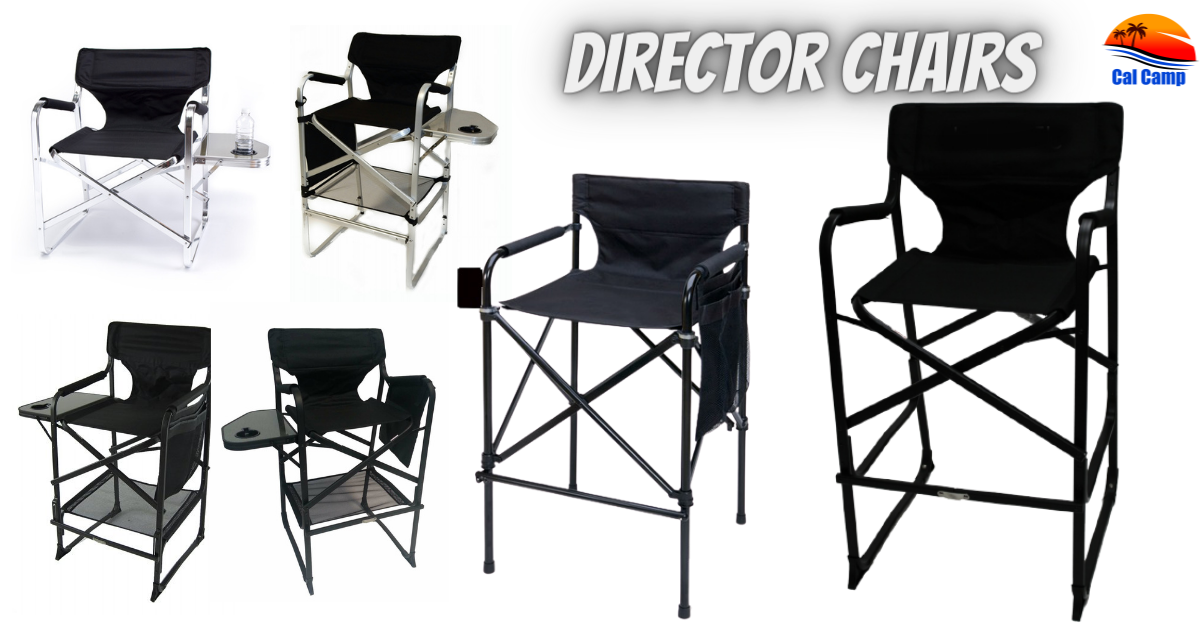 Directors' chairs are specifically for outdoor purposes as you can take them anywhere by loading them on your car, SUV, or any two-wheeler. You can use these chairs for multipurpose activities.
You can use the best camping directors chair for fishing, film shootings, visiting beaches, etc. Director chairs are water-resistant products as you can wash and use them in water. These chairs are coated with a high-quality carbon black anodized finish that doesn't attract rust and corrosion.
These chairs come in various models; a few carry a side bag, and others hold a table with a cup or bottle holder. There are many other models; some don't carry cup holders, side bags, etc. These chairs justify their requirement when you go out for vacations, family, school, or official trips.
For example, you are the head of your team; whether it's a family team or friends' team, or you have to lead your juniors or students on an outdoor trip, without director chairs, it would be difficult for you to sit and place essential documents. But if you are carrying the best camping directors chair, you can put a bottle of water or cold drink on the table provided with this chair and put your file, papers, or any book in the side bag.
Things to consider while buying a camping director chair!
When purchasing a camping director chair, the first thing that should consider is the quality of polyester used to make the chair and what type of metal has been used to design the chair.
Due to enormous competition in the market, director chair manufacturers try to attract customers by providing heavy discounts. But to compete for their price, they reduce the quality of the frame and polyester. If the bogus eye-catching deals attract you and you become ready to bring a chair that doesn't last long, then you don't only waste your money but also the time.
But if you prefer the quality first and then go for price, you can enjoy every moment of your outdoor camping activities for a very long time.
Therefore, while purchasing the best camping directors chair, the only thing you should watch is that the quality of the material should be of top grade. While placing the order for the director chair, make sure that the frame of this chair should be of reinforced flat aluminum. If we talk about the other attachable, its seat and side bag should be a premium-quality polyester net.
When you find all these qualities in a director chair, you can make your order to enjoy your outdoor activities with your friends and family.
At CalCamp, you will find the best quality director chairs at attractive prices. For further information, you can visit CalCamp.