A camping water bottle is essential to hydrate yourself during a hot and exhausting camp. Explore the ultimate camping water bottles you can invest in.
Whether you're embarking on a sun-soaked summer camping escapade or venturing into the heart of the wilderness on a thrilling trekking trail, there's a crucial companion you can't afford to overlook: your trusty camping water bottle. In the realm of outdoor adventures, where the sun is relentless, and the trails are demanding, staying hydrated isn't just a choice – it's a survival strategy.
And do you know what's the best part? Now, you can fulfill your hydration needs without breaking your pocket. At CalCamp, we take pride in offering you premium quality camping products at an affordable cost. Scroll down this blog to the end to explore our latest addition in camping water bottles for under $30.
Affordable camping water bottle to get under $30
While plenty of water canteens are available in the market, the price can be an issue sometimes. It is a tough job to find out a camping water bottle that is pocket-friendly and quality assured. Stop worrying about your pocket while purchasing with CalCamp. The camping essential manufacturer assures you of high-quality products. Thus, your every purchase turns into a lifetime investment. Here are three best-selling water canteens you can purchase in 2023 to enhance your every summer camp.
1. The Kwencher Bottle: Sip, Seal, and Soar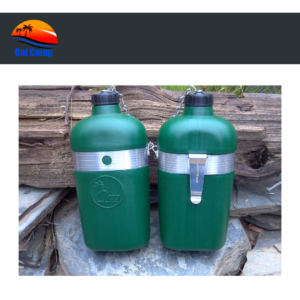 Imagine a water bottle that's not just an accessory but a reliable partner on your journey. Enter the Quart Kwencher Bottle with Metal Belt Clip, priced at an incredible $19.99. This isn't your run-of-the-mill water container; it's an experience waiting to be uncapped. Designed with a sturdy "D-type" duty, it laughs in the face of rugged terrains and demanding trails. But what truly sets it apart is its cap – a cap that's not just leak-proof but a certified seal of approval by the government itself. Say goodbye to pesky leaks and hello to uninterrupted adventures.
Freeze-ready, non-breakable, and non-toxic – the Kwencher Bottle isn't just about hydration but peace of mind. Slip it into your bag, clip it to your belt, and take on the great outdoors, knowing you have a hydration sidekick that has your back. Crafted from virgin polyethylene plastic and devoid of BPA, it's not just a bottle; it's a commitment to sustainability.
2. Quart Western Canteen: The Legacy of Reliability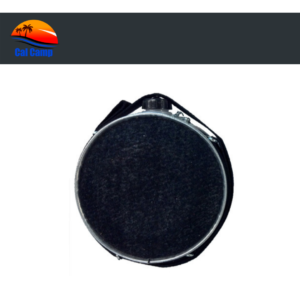 A bit more expensive than its previous competitor, for $29.99, the Quart Western Canteen makes its grand entrance, carrying a legacy of trust and dependability. This 2-quart wonder has been the go-to choice for fire service personnel for years – and now, it's your turn to experience its prowess. The carbonate sidewall isn't just about protection; it's a guardian that insulates your water supply, ensuring it remains refreshingly cool even under the scorching sun.
But let's talk about the cap – a cap that's not just easy to handle but also leak-proof and government-approved. The specifications don't lie – this cap seals the deal, guaranteeing spill-free sipping wherever your adventure takes you. Freeze-ready, non-breakable, and non-toxic – it's the complete package, just like your upcoming adventure.
Crafted carefully, the Quart Western Canteen is a nod to the environment. Virgin polyethylene plastic and a strict no-BPA policy are a testament to responsible adventure and conscious choices.
3. Oasis 1.5 Quart Scout Oval Canteen: Small Size, Big Adventure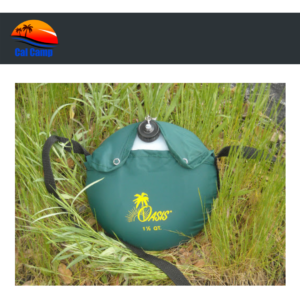 Now, let's spotlight the Oasis 1.5 Quart Scout Oval Canteen, the pocket-sized powerhouse. Embracing its smaller stature, this canteen brings big adventure to the table. A carbonate sidewall that's all about protection and insulation ensures that your hydration stays on point, no matter where your exploration leads.
And what about that cap? As expected, it's leak-proof, easy to manipulate, and stamped with government approval. Don't just trust it; rely on it. Freeze-ready, non-breakable, and non-toxic – it's a compact wonder ready to take on the challenges of the wild.
Eco-warriors, rejoice! The Oasis Scout Oval Canteen joins the ranks of responsible companions, boasting virgin polyethylene plastic and a BPA-free promise.
CalCamp: Your all-in-one camping needs store
CalCamp isn't just a store; it embodies the spirit of exploration, camaraderie, and the unbreakable bond between humanity and nature. Our products aren't just items on shelves; they're the conduits that connect you to the essence of the wilderness. They're the instruments that amplify your connection to the world around you, ensuring that your camping memories are etched with the finest details of comfort and adventure.
So, whether you're gearing up for a sun-soaked summer camp or bracing for the challenges of a winter wonderland, remember that CalCamp has your back – quite literally. With hammocks that cradle your dreams and canteens that quench your thirst for the unknown, we're here to elevate your camping journey from ordinary to extraordinary. Embrace the outdoors with CalCamp – your partner making camping memories that last a lifetime.
Other camping accessories offered by CalCamp:
Here are other camping accessories offered by CalCamp.
A Way Forward
As you gear up for your next camping escapade, don't let dehydration become the unwelcome guest at your adventure party. With the Quart Kwencher Bottle, the Quart Western Canteen, and the Oasis 1.5 Quart Scout Oval Canteen, you're not just getting water bottles – you're inviting reliable, durable, and eco-friendly partners to join you on your journey. These water canteens often turn into a conversation starter on every occasion. What's more, you're seeking under $30?
With CalCamp, you don't purchase a camping water bottle; but make a lifelong investment. Our water canteens are statements of your commitment to staying hydrated, responsibly exploring the great outdoors, and doing everything without breaking the bank. Embrace your next adventure with the assurance that your hydration needs are well and truly taken care of – and with a price tag under $30. You're investing in more than just water bottles; you're investing in unforgettable memories.
Cheers to staying refreshed and responsibly hydrated with a pocket-friendly camping water bottle!