If you think a camping table is only helpful for rocky terrains and jungle parties, think again. A camping folding table is a versatile product that is equally useful around your house. From your house parties to extra storage, it will be a helping hand everywhere.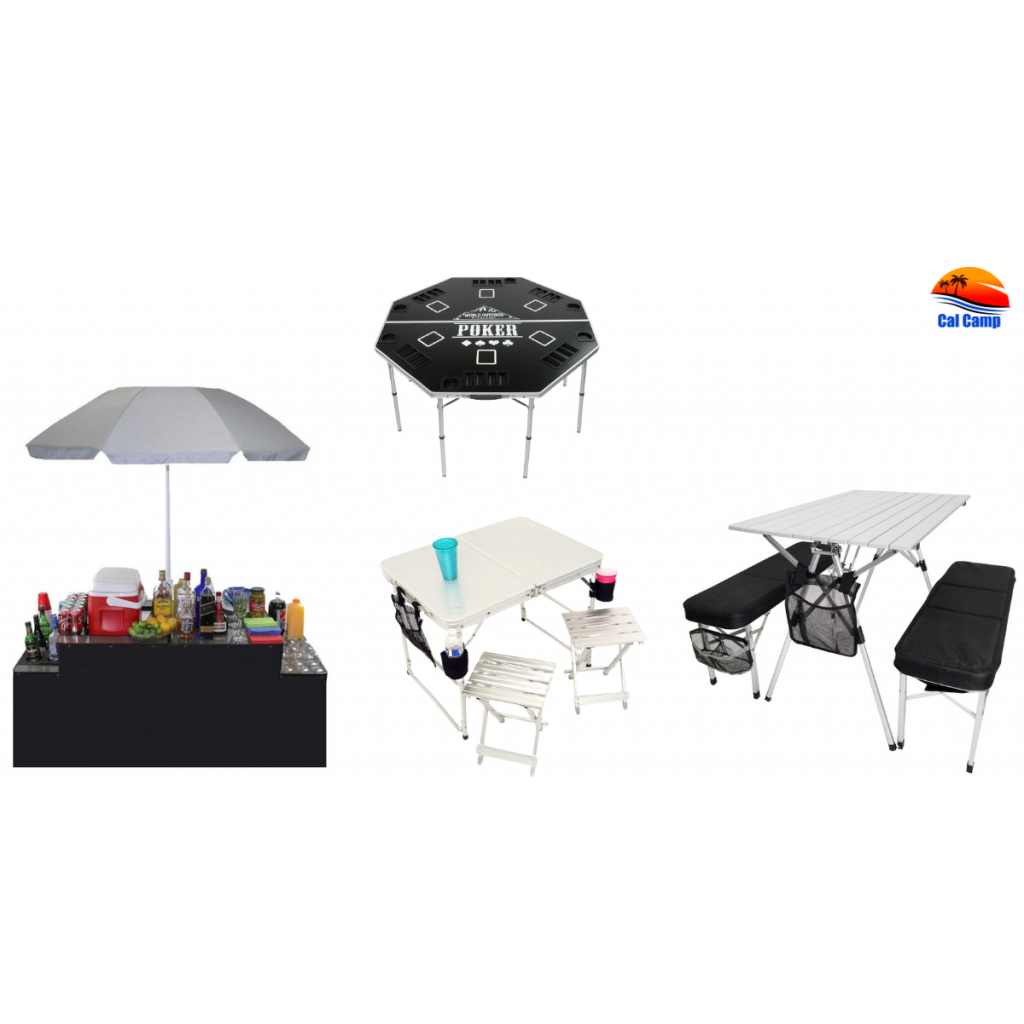 Five Top Ways to Use A Camping Folding Table at Home
Here are some ideas for using your camping table at home.
Backyard Picnic
If you still have time before your next trip, why not have an impromptu picnic in your backyard? Invite your friends, decorate your yard with lights, play music, and serve food on the camping table. We are sure you will have so many more backyard parties.
House Parties
A camping table can double as a sitting space or a place to serve snacks and drinks. It will take less space but make it easy to do eatables. It can be challenging to manage guests when you have a party.
Sunday Brunch
Want to make your Sunday brunch more interesting? Take out your camping folding table and elevate your lazy meal into a camp-theme brunch. Make some lemonade, sandwiches, and donuts, and make the best memories with your family. It is an ideal summer backyard brunch party.
Blanket Fort Furniture
Children or adults- everyone loves blanket forts. But you cannot fit your traditional furniture into your royal abode. But what do you do when the king is waiting for his royal feast, but the table is not ready? Simple- you take out your camping table and serve food to His Majesty.
Multipurpose Storage
No matter how much stuff you throw out or give away, does your place still seems to overflow? It is time to take out your camping folding table and set up a makeshift station for extra material. The best part about this table is that you can use it for anything. You can set it up when you feel like you need extra space and pack it up when it interferes with your aesthetics.
CalCamp Camping Tables
CalCamp has a range of featured camping tables to suit your needs. Here are the top camping tables that will blow your mind away!
190PT Poker Table
It is a lightweight aluminum portable table with a foldable poker table top. The poker table has zipper storage, a carry bag, adjustable legs, snacks, and a bottle holder.
Raptor Table with Two Padded Chairs
Raptor Table is a heavy-duty yet lightweight suitcase-style compact picnic table. You get a mesh trash bag and two bottle holders for added convenience.
Raptor II Deluxe Compact Table & Bench Set
Raptor II Deluxe Compact Table & Bench set is of military-grade aluminum and 630 D polyester padded chairs. Despite the secure build, it is compact and lightweight.
BT-100 – Bar Table
Bar table is made especially for bartenders and caterers. The table is made of black MDF Fiberboard and features an umbrella and two side tables.
Choose the one that suits your needs.
Visit our Online Store!
So what are you waiting for now? Place an order for your camping folding table now at CalCamp.