Inshore fishing is one of the most widely known fishing activities for some anglers who do not have boats or kayaks to go farther and deeper on the water; in this case, you will need the best portable and heavy-duty outdoor fishing chair. When looking for the best foldable camping table and chairs, look for something that is both comfortable and allows you to hold your fishing rod. You should find a more comfortable place to sit while playing the 'waiting game' because you never know when your target fish will bite your bait.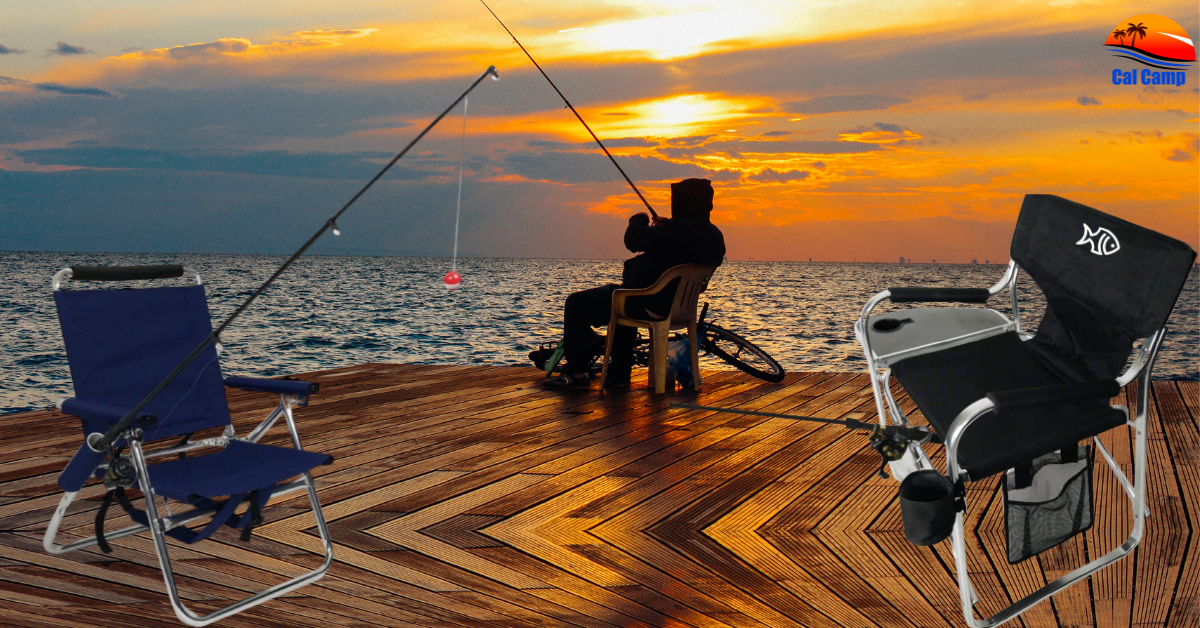 Furthermore, ensure that it is stable, particularly on uneven terrain. It should also be light enough to carry anywhere and small enough to fit in your car. Take into account the padding and materials used to ensure that it can withstand your weight. Finally, because you'll be waiting near water, make sure it's waterproof.
When selecting the best portable camping table and chairs for your fishing style, you must consider several factors. We understand that there are numerous options available, so we will provide you with some pointers to assist you in selecting the best fishing chair for your needs.
How Do You Choose the Best Fishing Chair?
When looking for the best fishing chair, you want something comfortable and functional. More importantly, it must meet all of your fishing requirements. Every angler has different fishing desires and requirements; you must align them when looking for the best angling chair. Regardless, here are some general features to consider:
Easy to fold
Lightweight
Padded carrying straps
Foldable
Padded Lumbar support bar
Made of 600D Polyester fabric
The US patented
Storage bag at the back
First and foremost, you need a fishing chair that is compact enough to store in your car and travel easily. Portability also refers to the chair's ability to fold without sacrificing its quality and stability when seated. Of course, you don't want a chair that disintegrates the moment you sit on it.
Because you'll be sitting most of the time, you'll need extra comfort in a stylish exterior. Then, look for waterproofing as well as some extra features that are within your price range. You should also understand that manufacturing is not perfect, so warranties are important. Any fishing chair that is not a good fit for your needs should be crossed off your list.
Choosing the Best Foldable Camping Table and Chairs
Every angler has different desires and requirements; you must align them to get the best chair for angling. If you search for the right fishing chair, you want one that provides both comfort and practicality. More importantly, it should cater to all your fishing needs.
Regardless, you need to consider general features-portability, comfort, waterproof, style, extra features, and budget. Your chair for angling must be incredibly comfortable with an ergonomic design. Moreover, look for a model that has extra padding and offers optimum support.
If you rove a lot on rivers, you'll need a small and lightweight camping table and chairs that won't weigh you down and make it challenging to move swimming. You can visit CalCamp's site and shop for affordable and high-quality table and chairs for fishing.